FC5: 500MHZ RF Meter and Frequency Counter
Project by:
Tony / I2TZK, Frank / K7SFN , Dinesh / VU2FD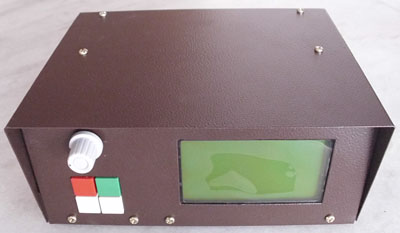 FC5 is AD8307 based RF meter to 500MHZ and a 500MHZ Frequency counter using MC12080 as a prescaler. This "add-on" project board fits on top of GCPUx main board to create a 500MHZ RF Meter cum Frequency counter. Measurement results are displayed on 128X64 Graphic LCD. A PC program will be available too.
GCPUx, PIC18F4550 CPU board used in this project, is an expandable CPU and Graphic LCD project which has provision to "add" a "project" board to create a full function amateur radio station accessory. FC5 is a project board add-on for GCPUx Board.
Advantage of concept "GCPUx" is a possibility to add a new project board, change processor code and create a new working unit for ham station.
A battery board is included with this kit. You may use a NiMh or NiCad batteries with 7.2V output. Battery (NiMH or NiCad) not included as not allowed by postal department.
FC5:
| | |
| --- | --- |
| | Simple single Micro Controller with built-in A/D converter (PIC18F4550) |
| | |
| | Operates on DC12V, USB or Internal battery*. |
| | |
| | Includes 7.2V NiMh/NiCad Battery charger board kit which fits on roof for Standalone operation |
| | |
| | Bluetooth operation for smart phones (Depend on FW) |
| | |
| | 500MHZ RF and Frequency measurements |
| | |
| | Simple 4 Button Menu operation |
| | |
| | Graphic LCD 128X64 |
| | |
| | Measures RF in DBm, VPP, AVG etc and Frequency for HF or VHF. |
| | |
| | Free Powder coated metal cases for kits or assembled. |
| | |
| | FC5 complete kit includes GCPUx kit, FC5 add-on board kit, Battery Charger Board Kit and a metal case |
GCPUx Main Board with metal case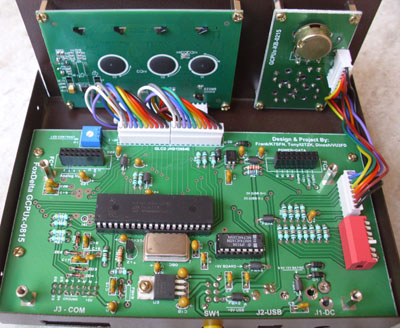 Click to enlarge
GCPUx main board with FC5 :add-on" Board: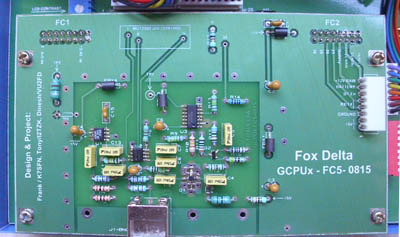 Click to enlarge